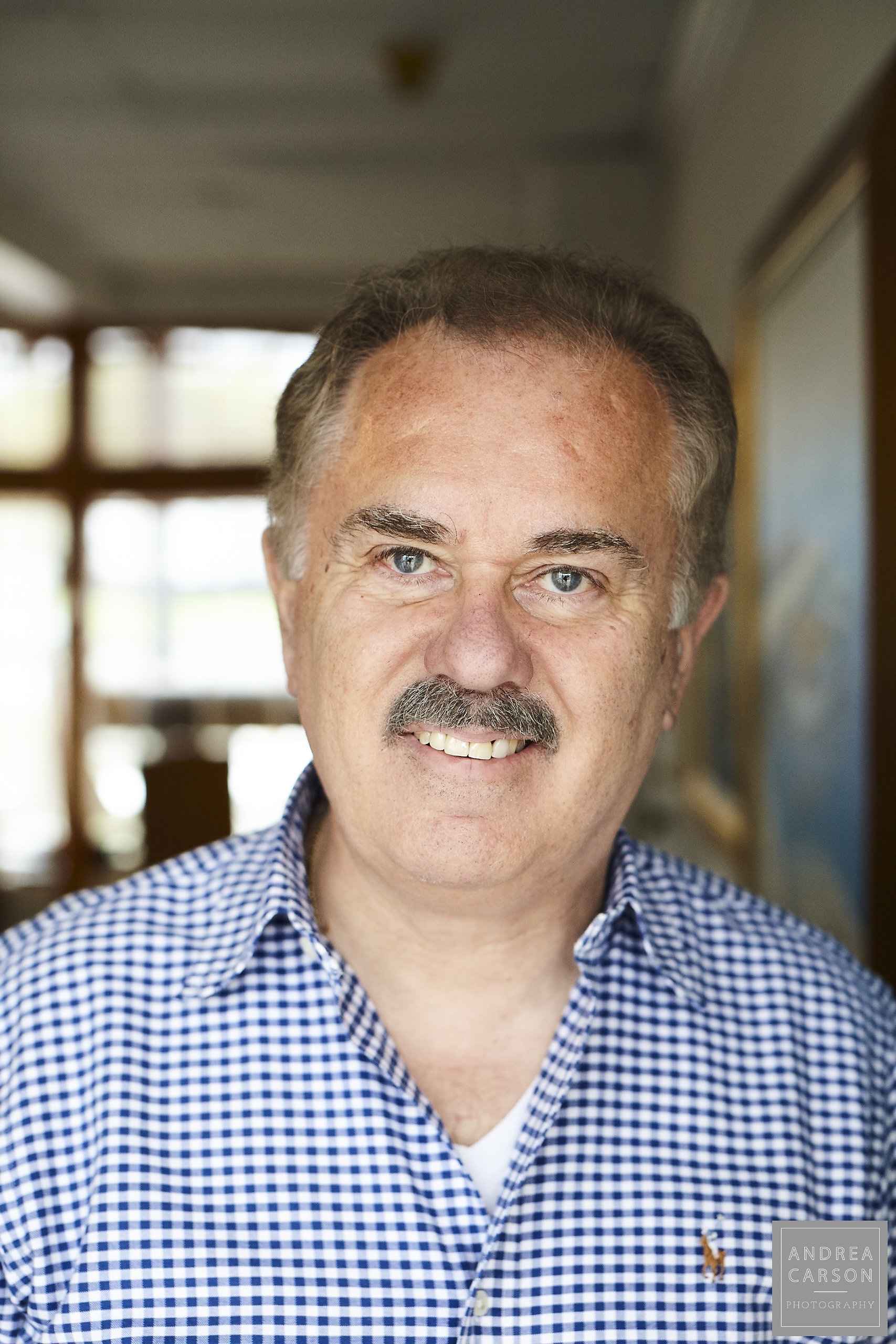 Rinaldo Skalamera is widely regarded to be among the world's leading marine artists. His large scale studio paintings create "First Hand" experience for the viewer, putting them right on board of his meticulous painted boats. A sense of the dramatic moment combined with thorough research and attention to precise detail has found considerable appeal and has sold quickly into private and corporate collections.
Rinaldo was born in Croatia and as a young artist he began to draw and paint the picturesque surroundings of his homeland. He moved to the United States with his family and continued to draw inspirations from the old towns and fishing boats he remembers in Croatia.
A master of realism, Skalamera's paintings also communicate emotion. With symphonic precision, he translates familiar subjects onto canvas with a unique perspective, orchestrated by the delicacy of his brush strokes and the subtle hues of his palette.
Rinaldo was a full scholarship winner of the famous Art Instruction Schools of Minneapolis. He has refined his skills as an artist by attending the Fashion Institute of Technology where he studied fashion illustration and fine arts, and later attended the Arts Students League in NY. He has earned numerous awards and his works have been published by Playbill, Quest, Chicago Social, Arts & Antiques, Worth Avenue, Dan's Paper, East Hampton Star, Town & Country, and many others.
He has been the subject of a one-man show and numerous group shows at the prestigious Wally Findlay Galleries in East Hampton, Worth Avenue - Palm Beach, Chicago, Beverly Hills, California, and Barcelona, Spain as well as Chrysalis Gallery in Southhmapton, NY. He is presently exhibiting with Arthur T. Kalaher Fine Art in Southampton, NY, Kate Oh Gallery in New York, NY, Windham Fine Arts in Windham, NY, and Finer Line Gallery in Mystic, CT.